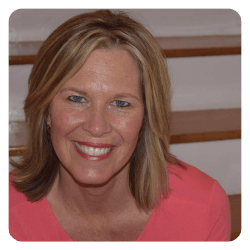 Christine Chippindale – Managing Director
Christine is considered a sales and marketing leader in the hotel industry with over 25 years of experience selling Choice Hotels brands in over 6K+ locations worldwide. Throughout her tenure at Choice, Christine focused on developing and implementing business-to-business programs, along with the tools and technology that allowed Choice to drive corporate and leisure business to the Choice family of brands. She has a successful track record of building effective teams focused on education, training, and customer-centric solutions.
Thriving on problem-solving and challenging the current process to aggressively drive results for hotel customers, Christine was responsible for developing the strategic business plans and initiatives for the following market segments: Corporate, Leisure, Travel Agency, Government, Sports and Motor Club (AAA). A key focus was on developing Choice's online Corporate RFP tools and technology. Christine partnered with Area Franchise Directors to educate and improve Choice products available to hotel owners and also with general managers to improve pricing and corporate market share.
​One of the most extensive and rewarding positions of Christine's career included overseeing Choice's preferred partnerships with Travel Management Companies and Consortia. She directed all global sales and marketing efforts toward the travel agency community. She also liaised with the technology department to launch cutting-edge products that marked Choice as an industry leader, specifically a GDS Negotiated Rate loader, a streamlined Corporate RFP Process, E-folio electronic receipts, and new account mapping technology. Furthermore, she led the team who re-engineered the hotel customer rate collection process, agency pricing and pay for performance compensation, which is the model still in use today.
​In her most recent role at Choice, she oversaw team of 10 global account directors calling on key business to business accounts representing over $724M in sales. Christine provided direction and oversight including organizational sales structure, recruitment, training, development of sales targets and evaluation.
https://www.linkedin.com/in/christine-chippindale-1095015/
​Education
James Madison University
B.A., Communications