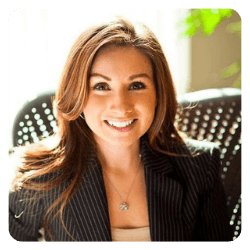 Kim Flores – Regional Director of Sales
Kym is a passionate, transparent, and authentic hotel sales, marketing, and event professional. She's served in and sold for the hospitality industry for 18 years, gaining experience working on and off-properties ranging from limited service economy hotels, up to 5-star luxury full-service resorts across the western US, including the states of CA, WA, AK, OR, AZ, UT and ID. Her versatile background & client-focused style, drive hotel sales performance, market share-shift, exemplary STR reporting, group business demand, and garnering of new corporate accounts across market segments while maintaining client relationships, saturating existing accounts, training hotel sales teams to be competitive and fruitful, and consistently prospecting new business opportunities with tech-savvy solutions and resources. 
Kym has delivered hotel sales results for nearly 2 decades working with between 1 and 40 hotels at a time in local, regional, and national capacities. She received a B.A. in Hotel, Resort & Hospitality Management from Southern Utah University and has received top sales performance accolades from the brands she served, including; Marriott Vacation Club International, Hilton, Balboa Bay Club and Resort (independent), Extended Stay America, Choice Hotels International, & Loews Hotels and Resorts. 
Her experience in on and off property roles allows her to intimately understand the needs of hotel owners and teams from a ground-level perspective, while being able to zoom out for macro solution sourcing, cross-selling, and big picture focus working in the corporate landscape offers. She is all about rolling up her sleeves to dig deeper to get to results while making sure the hotel teams are engaged and having fun in the process for team wins and successes. 
In her free time, Kym's an avid traveler, outdoor enthusiast, mountaineer, rafter, climber, canyoneer, hiker, backpacker, camper, writer & social media marketer who brings as much passion to her career as she does to living to the fullest traveling the west and abroad. Working with Kym will feel like a sales adventure both your hotel team and your clients will enjoy growing, learning, building relationships, and celebrating successes. She can't wait to serve and work with you and your team! 
https://www.linkedin.com/in/kymberly-flores-66576713/
Education
Southern Utah University
Bachelor in Arts
Resort & Hospitality Management