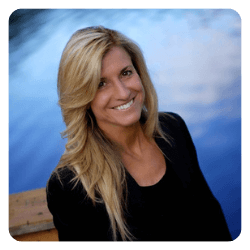 Monika Wood – Regional Director of Sales
Monika is a seasoned hospitality industry professional with a history of quota achievement and revenue contribution. Leveraging more than 20 years of hospitality sales & marketing, Monika has helped hospitality companies and a SaaS software, product & service company create revenue-generating sales and marketing infrastructure.
Throughout her career, Monika has found great success in building strong relationships with her enthusiastic personality and customer-centric approach and has a proven record of successful client development & account growth.
​
Her experience includes working for Choice Hotels, Hilton, IHG, and a full-service luxury brand hotel leading each one to increased growth. Primarily focused on creating revenue generation through targeted sales & marketing initiatives she captured opportunities and capitalized on new forms of revenue while at each brand. While working for Choice Hotels she was instrumental in leading the property to multi-award winning Gold and Platinum status as the number one ranked property nationally along with implementing social media platforms.
 Her experience also includes executive leadership for a SaaS startup company specific to the hospitality industry, implementing social media & sponsorship initiatives for a world-class athlete, and assisting Outdoor brands with marketing and sales initiatives.
​
In her free time, you will find Monika in her "out of office" brainstorming ideas while mountain biking, skiing, and hiking. She is an ambassador for a women's skiwear brand sharing her adventures and trendsetting posts, a volunteer ski patroller, and mountain bike instructor.
https://www.linkedin.com/in/monika-wood-/
Education
BOWLING GREEN STATE UNIVERSITY
International Studies, B.S.
UNIVERSITAT SALZBURG
German, B.A.